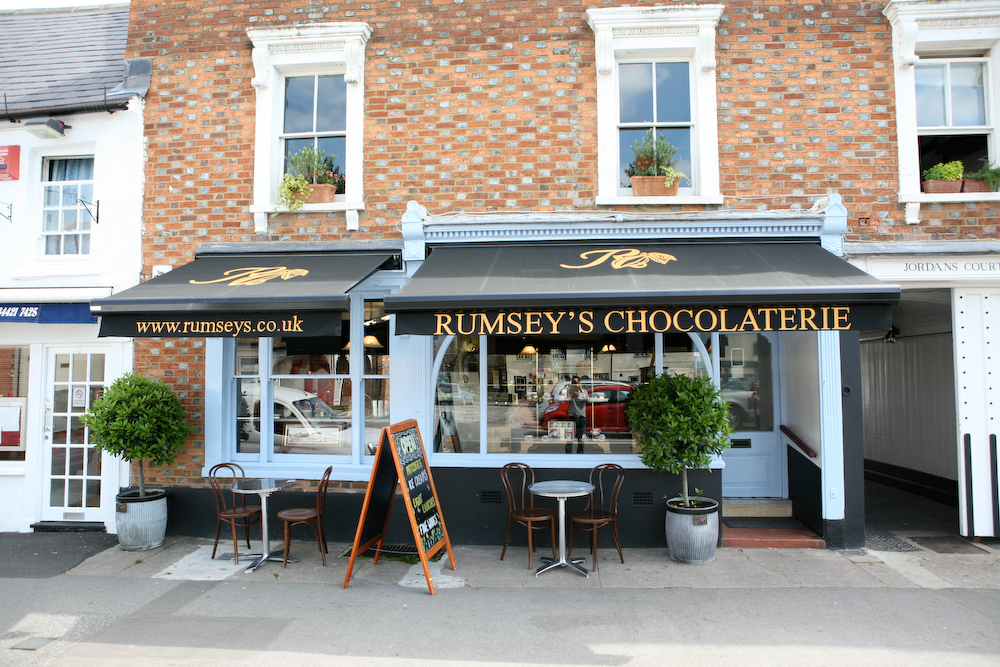 Rumsey's Handmade Chocolates
8 Upper High Street, Thame, OX9 3ER
Chocolate Workshops
Running chocolate lollipop making workshops, starting at 11am, 12pm, 1pm, 2pm & 3pm. Lasting 20-30mins each and cost £5 per person. Suitable for children aged 5+ (no upper limit, adults can do too). 6 people per time slot. Bookings taken on the day itself in the chocolaterie (not before) – pop in or call 01844260303 to book. Chocolate worth £5 will be taken away at the end of your session.
Chocolate Demos
Come in and see their chocolate chefs at work through the window. No pressure to buy, just pop in and see what they are creating! There will also be chocolate samples available to taste throughout the day.
Rumseys is an independent family business that started with Master chocolatier Nigel Rumsey, who has been creating his exquisite range of award winning handmade chocolates since 1991. Starting with just a small catering unit at the back of his house, his simple aim throughout his career has been to produce top quality products from the very finest ingredients. Having outgrown their family kitchen they opened their first chocolaterie in Wendover, Bucks, on Valentine's Day 2004. Their Thame chocolaterie followed in 2007, where it is located at 8a Upper High Street.
In November 2016, their daughter-in-law Kate Rumsey, who lives in Thame,  joined the family business and launched their website and online ordering.
The business brings so much joy to people. From watching the chocolates being made through the window to people (of all ages!) enjoying tasting them. Their passion for fine patisserie and hand-crafted chocolates of the very top quality and taste thrives in their chocolaterie, which offers a charming atmosphere, friendly service and quality products, and a place where you can relax and enjoy yourself in unpretentious style.
They source the milk and cream – a key element of not only coffees but also hot chocolates, ice creams and chocolate ganaches – locally from Laceys, and their eggs from The Egg Ladies at Thame Charter Market.