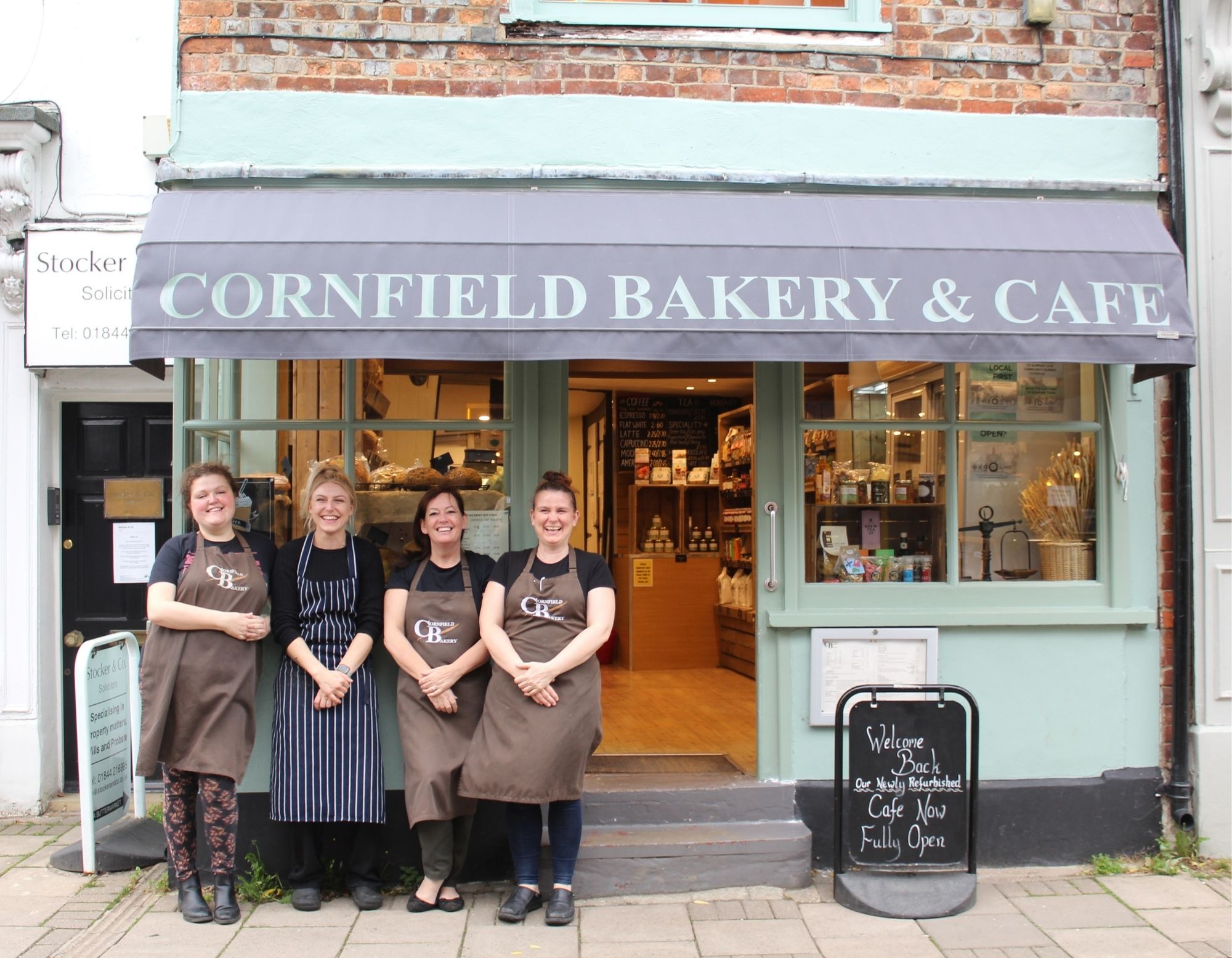 The Cornfield Bakery
11 Buttermarket, Thame, OX9 3EW
Serving their favourite
Signature Sourdough
Panini – Mozzarella, Pesto,
Spinach & Sundried
Tomatoes (available with
vegan cheese)
Demonstrating the 48-hour
process to create their
Signature Sourdough Paninis
Cornfield Bakery is a third-generation family business, first established in 1972 (50 years ago, this year!). Over the years, they have steadily grown to the point where they are now one of Oxfordshire's leading bread & cake suppliers. They have two shops: Thame & Wheatley and they sell as various Farmers' Markets. They also run bread-making courses, onsite & online.
The Cornfield Bakery are a true family-run business working with a fantastic team, who share a love for baking (& eating!)
The Cornfield Bakery sources their wheat from Wessex Mill, based in Wantage. The grains at Wessex Mill are often sourced from Waterperry Farm, which happens to be a customer of The Cornfield Bakery. So, Waterperry farm supply the grains to the millers, who supply the flour to the Bakery, who supply bread back to Waterperry Farm!