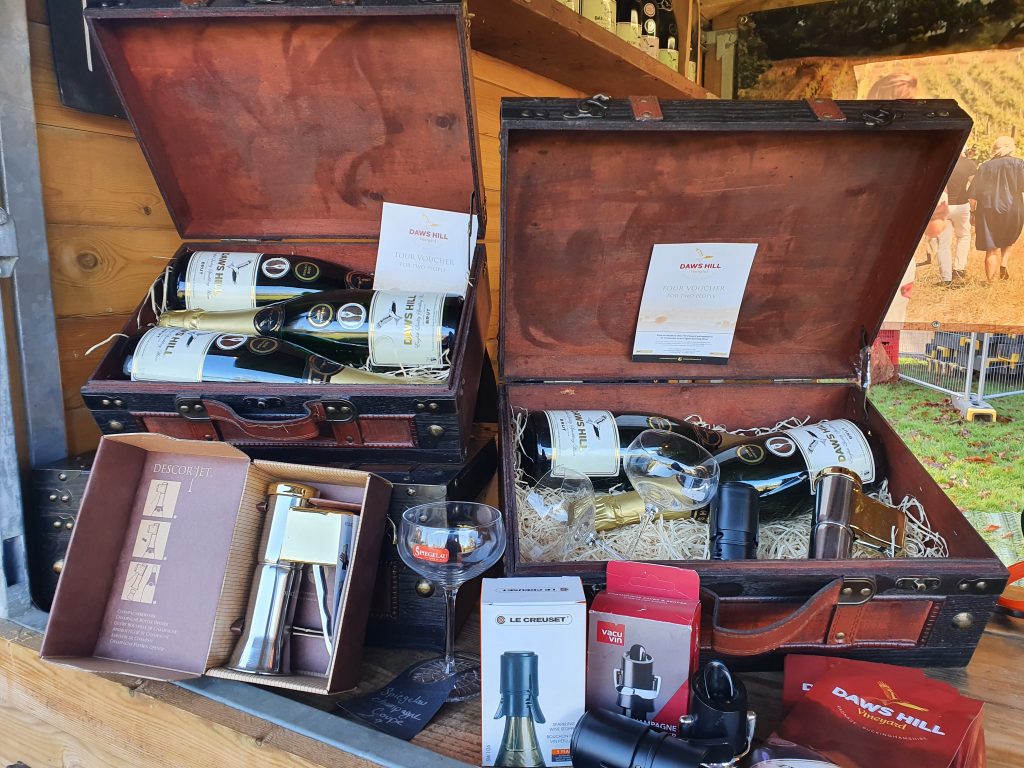 Daws Hill Vineyard
In the Street food market around the town hall
– sharing a stall with

OxBuck Wines
Buy a glass of sparkling wine to enjoy as part of your Butter Market Banquet, or buy a bottle to take to enjoy at home. Or both!
Daws Hill was planted by Nigel Morgan in 2004 and is currently run by his daughter Holly Morgan. Nigel trained and worked as an orthopaedic surgeon until the mid 90's, when he moved to France with his partner, Sarah, to renovate houses. When they moved back to Sarah's family home in Radnage, Bucks, they discovered that the farm was perfect for growing grapes and decided to bring a little of France back with them. After living abroad in Ibiza, France and Argentina, Nigel's daughter Holly moved back in 2016 to continue the business.
At Daws Hill they grow the traditional champagne varieties, Chardonnay, Pinot Noir and Pinot Meunier, along with Auxerrois for their Sparkling wines. They also make a variety of ciders from locally picked apples. They grow and make everything on site. Meaning they have full control over every aspect of the growing and winemaking process.